THE 5G RACE: WILL YOUR PROGRAM MEDAL?
Read about arising opportunities for your connected company.
Download the eBook to Find Out: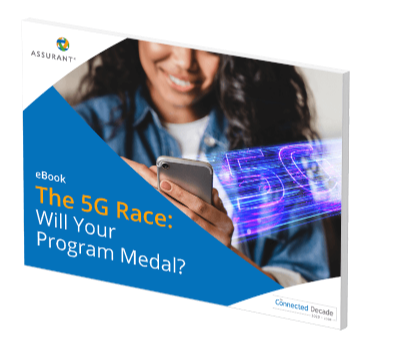 Consumer awareness and intent to upgrade to 5G
Market perception of personal and societal benefits of 5G
How to take advantage of increased carrier switching
Which generation will lead 5G adoption
Ways to maximize value of 4G devices
Plus, get access to our exclusive 5G-ready revenue checklist for connected companies.
The 5G evolution will undoubtedly open doors for higher sales and more loyal consumers who will make use of add-on services to gain the best value from their new device. If you want to better maximize revenue from 4G devices and optimize sales of 5G devices,
reach out to our team of mobile experts
.